December Gardening Tips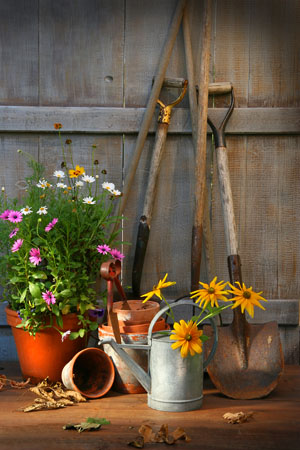 What can I plant now?
Bedding Plants: petunia, pansy, snapdragon, lobelia, alyssum, and viola are great options for flowers that do well in the cooler months. To learn more about planting annuals, click Here.
Vegetables: Vegetables can be planted now including cabbages, collards, beets, and broccoli. Click Here to learn more about planting vegetables in North Florida.
Here is another great resource for Vegetable Gardening.
Bulbs: Amaryllis are beautiful bulbs for the winter months. Click Here to learn more about planting bulbs.
Herbs: Parsley, thyme, sage, dill, fennel, garlic, comfrey, and cilantro do very well in the cooler temperatures. Click Here to learn more about planting herbs in North Florida.
What maintenance is required this month?
Cold Weather Damage: It's best to not cut back damaged plants after a cold snap even if they look not attractive. Click this link to learn more. http://edis.ifas.ufl.edu/topic_landscapes_and_cold
Garden Pests: Keep watching your grass and yard for pests. Even though some die off this time of year, others increase. Click Here to learn more.
Citrus Trees: If temperatures are predicted to fall below freezing, water small citrus trees at least a day before the freeze to protect them. You may also cover them with blankets that reach to the ground for additional protection.
Winter Lawn Tips: If pine needles are falling on your yard, instead of bagging them, consider spreading them in plant beds. Consider turning off irrigation systems for the cooler months. Lawns will only need occasional watering if there is little or no rain during the fall and winter months. Also, evergreen hollies are wonderful plants to add color for the upcoming cooler months. Click Here to learn more about planting hollies.
Scale Insects: Apply a dormant oil to small trees and bushes to protect from scale infestation. Click Here to learn more about pest management.
Always good to...
Trim St. Augustine grass at 3-4" high
Deadhead flowers to promote growth
Check your irrigation system to ensure plants receive enough water
For more information on lawn tips, please visit http://solutionsforyourlife.ufl.edu/lawn_and_garden/